NYC's 13 Most Anticipated Openings of Fall 2018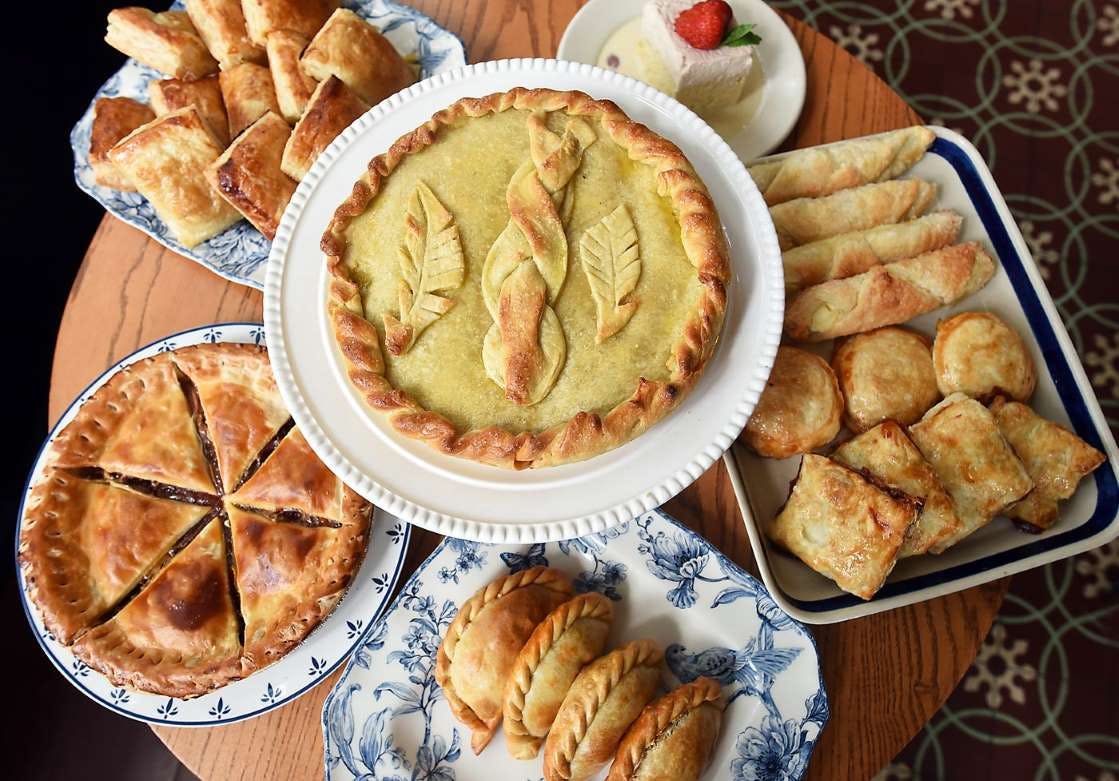 Fried chicken with natural wine, Spanish seafood, and other openings to look out for this season
Fall restaurant opening season is upon New York, one of the most active periods of ambitious debuts that the city will see all year. This fall, some of the long-anticipated restaurants whose openings have been delayed may finally see the light of day — including fried chicken from meat expert Billy Durney and a wacky but earnest Japanese import where diners can fish for their dinner.
Another long-delayed debut will come in the form of an Italian restaurant from Adam Leonti, a chef whose credentialed past in Philly made him a promising addition to New York. Legal snags kept him from cooking here, and he seems to be getting on his feet again by taking over the kitchen at the former Dovetail space on the Upper West Side.
As is par for the course for Italy-obsessed New York, some of the season's most exciting new restaurants will serve various genres of Italian fare. Roman pizza by the slice will arrive via famed Italian chef Stefano Callegari. Missy Robbins of pasta hot spot Lilia will open another restaurant in Williamsburg. And Jody Williams and Rita Sodi will dish out paninis at a very casual Italian cafe.
But perhaps the best part about this new crop is their seeming accessibility. Few of these anticipated openings dip into ultra-luxe or ultra-pricey territory — everyday neighborhood dining in the form of places like all-day Williamsburg cafe Gertie, Cobble Hill seafood restaurant Saint Julivert Fisherie, and Cuban take-out Mercado Pilar are dominating. Ahead, the fall's most anticipated restaurants, listed by expected opening date.
Misi
Key players: Missy Robbins and Sean Feeney
Target open: September
Open for two-and-a-half years, posh Williamsburg pasta restaurant Lilia still draws lines of people clamoring to get in and is a particularly tough reservation. That's because chef Missy Robbins and her business partner Sean Feeney have created a stylish space with pasta that manages to stand out in a city full of it. With a hit on their hands, they're not straying far from the formula for their newer restaurant, and the 4,000-square-foot Misi in Domino Park will feature new pastas, new vegetable dishes, and — likely — new lines.
329 Kent Ave., between South Third and Fourth streets, Domino Park, Williamsburg
Saint Julivert Fisherie
Key players: Alex Raij and Eder Montero
Target open: September
Chef team Alex Raij and Eder Montero have a reputation for building stand-out neighborhood restaurants that double as must-visits for diners interested in some of the best Spanish food that NYC has to offer, like La Vara and El Quinto Pino. Their casual Cobble Hill cafe Tekoá didn't make it, but what will soon replace it sounds like a far more destination-worthy enterprise: a seafood restaurant, previously called the Pilar and now called Saint Julivert Fisherie. Raij and Montero still plan on keeping the tiny space open during the day eventually, but they want cooked seafood dinners to be the big draw. The wine list, like the food, will be coastal.
264 Clinton St., at Verandah Place, Cobble Hill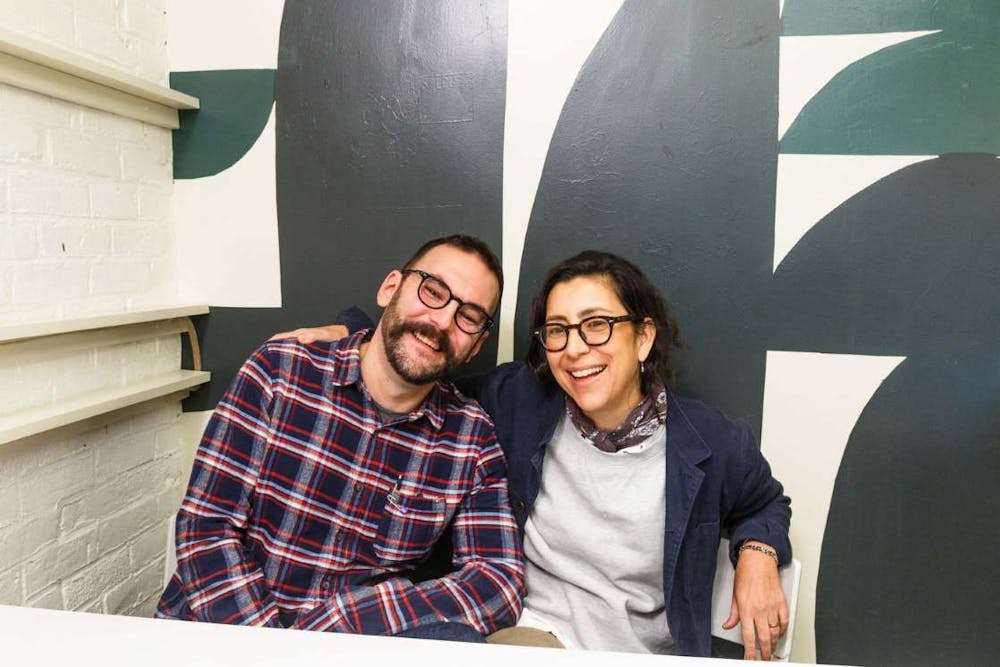 © Photo by Alex Staniloff Eder Montero and Alex Raij
Eder Montero and Alex Raij
Zauo
Key players: Noriki Takahashi and his sons Kazuhisa and Takuya
Target open: September
Sure to draw tons of news crews and Instagrammers, Zauo is easily the most unique restaurant on this list. That's because diners literally fish for their dinner before they eat it, from a wooden boat in the restaurant into a moat below. The restaurant then grills, tempura fries, or makes the catch into sushi, and the rest of the meal is seemingly conventional. There are 13 locations in Japan, where it's said to be a particularly big draw for families. It definitely sounds a bit zany, but for the Takahashi family that owns it, the restaurant is more about getting people to connect with the life cycle of food, a downright Brooklyn-esque proposition.
152 West 24th St., between 7th and 6th avenues, Chelsea
Leonti
Key players: Adam Leonti and Lewis Pell
Target open: September
Dovetail is getting a second lease on life. The Michelin-starred restaurant's empire-building chef John Fraser left in May, leaving a void that Adam Leonti will fill. After several years of drama — involving violating a non-compete contract and being banned from cooking in NYC — the rising star chef will finally run a New York kitchen. He's falling back on his experience at acclaimed Italian Philadelphia restaurant Vetri to cook dishes like porcini pasta with snail and chianti ragu, and he'll also mill his own flour for bread — all ambitious propositions that will test whether his Philly experience will translate to NYC's ultra-competitive Italian market.
103 West 77th St., between Amsterdam and Columbus avenues, Upper West Side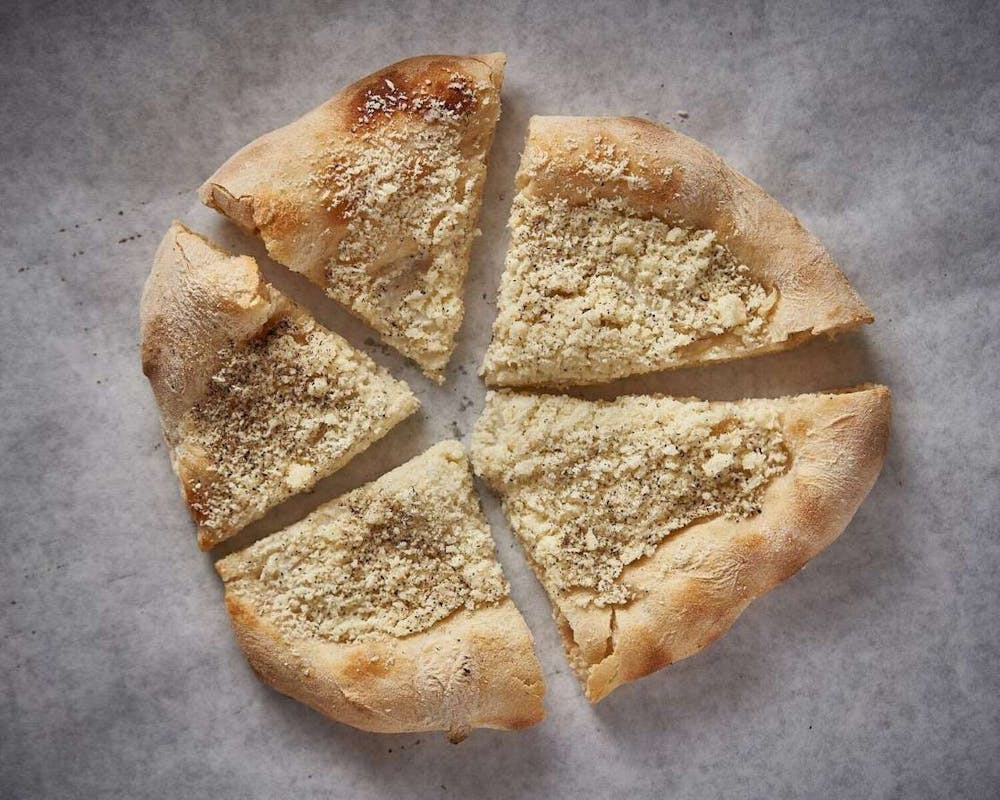 © Photo by Francesco Sapieza La Rossa's cacio e pepe pizza
La Rossa's cacio e pepe pizza
La Rossa
Key players: Stefano Callegari
Target open: September
Roman pizzaiolo Stefano Callegari's entry into NYC dining was the trapizzino, a bread pocket of sorts filled with classic Roman dishes, but pizza itself is what originally pushed Callegari to the forefront in Italy. At the 32-seat La Rossa in Soho, he'll be serving just that, with plans for options that are a little bit more traditional than the trapizzino. Pizza will come al taglio, which are the traditional rectangular Roman pies that are served in slices and sold by weight. But whole round pies will be available as well, as will a variety of salads, antipasti, and Roman snacks.
267 Lafayette St., near Prince Street, Soho
Pisellino
Key players: Rita Sodi and Jody Williams
Target open: October
All-day cafe has become the latest industry buzzword, but if there's anyone who can still get people excited about it, it's Jody Williams and Rita Sodi. The women behind West Village hits Buvette, I Sodi, and Via Carota are distilling what they do best — charming neighborhood restaurants with affordably priced, rustic Italian fare — at Pisellino, a 30-seat corner restaurant that will be open from morning espresso to evening digestif. The casual restaurant will be open from 7 a.m. to 1 a.m. with paninis, bomboloni, cocktails, and more, drawing inspiration from standing cafes in Rome.
100 Seventh Avenue South, at Grove Street, West Village
Madame Vo BBQ
Key players: Yen Vo and Jimmy Ly
Target open: October
Vietnamese food is finally getting its due in NYC, with more and varied restaurants of the cuisine opening here. A leader in that movement has been the team at top pho parlorMadame Vo, and next up from them is a Vietnamese barbecue spot, a genre not yet seen here. This barbecue offshoot will have tabletop grills for meat and seafood in various marinades including curry, lemongrass garlic, and honey fish sauce. It's typically a celebratory food in Vietnam, and here, the barbecued proteins then go into customizable summer rolls.
104 Second Ave. at the corner of East Sixth Street, East Village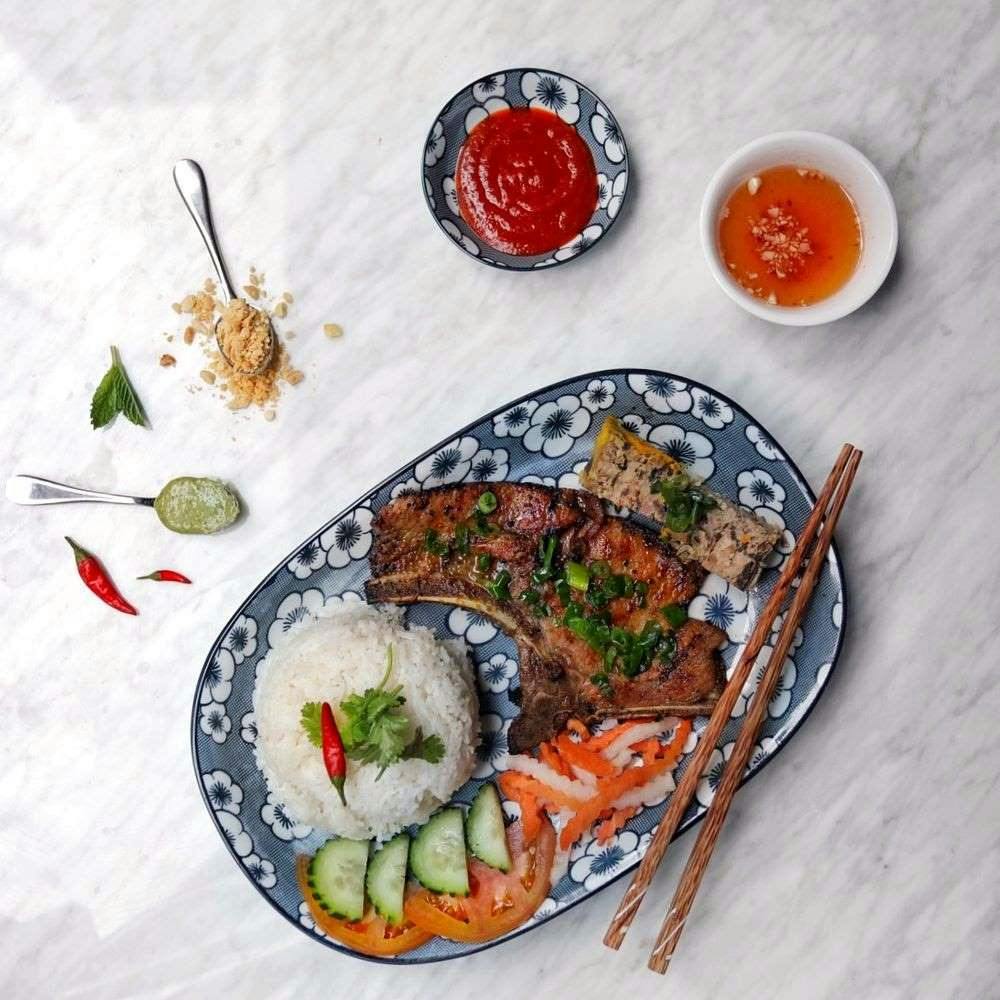 © Photo via Madame Vo/Yelp Pork chop and rice at Madame Vo
Pork chop and rice at Madame Vo
Hometown Tavern and Deli
Key player: Billy Durney
Target open: Tavern, October; Deli, November
A fried chicken restaurant has been a long time coming for New York's celebrated and homegrown pitmaster Billy Durney, the man behind Hometown Bar-B-Que. So long, in fact, that Durney has changed the thrust of the Red Hook restaurant, with plans now to slim it down into a tavern. Fried chicken and accompanying Southern sides like biscuits and mashed potatoes will still be the main event, but it will no longer be counter-service. A simple burger, inspired by Corner Bistro and Peter Luger, will be on the menu, as will a slew of natural wines, a recent passion for Durney. Elsewhere in Brooklyn, the pitmaster predicts a deli pulling from traditional New York Jewish spots will open in November, bringing classics like pastrami on rye to Industry City. Hometown Tavern, 329 Van Brunt St., at Sullivan Street, Red Hook; Hometown Deli, 220 36th St., between Second and Third avenues, Industry City, Sunset Park
Japan Village
Key players: Tony Yoshida and Takuya Yoshida
Target open: October
After much delay, the huge food hall and market Japan Village is slated to make its Industry City debut this fall. The 20,000-square-feet expanse will be filled with all sorts of Japanese foodstuffs, including six food stalls, an izakaya, and a grocery store — kind of like an Eataly, but for Japanese cuisine. Options will range from bento boxes and pastries to okonomiyaki, takoyaki, and ramen. It's typically hard to get behind a food hall, which tend to fall short of expectations, but there's reason to find this one promising. Tony and Takuya Yoshida are behind East Village Japanese jewel Kyo Ya, which has a Michelin star, and popular Japanese grocery Sunrise Mart. 220 36th St., between 2nd and 3rd avenues, Industry City, Sunset Park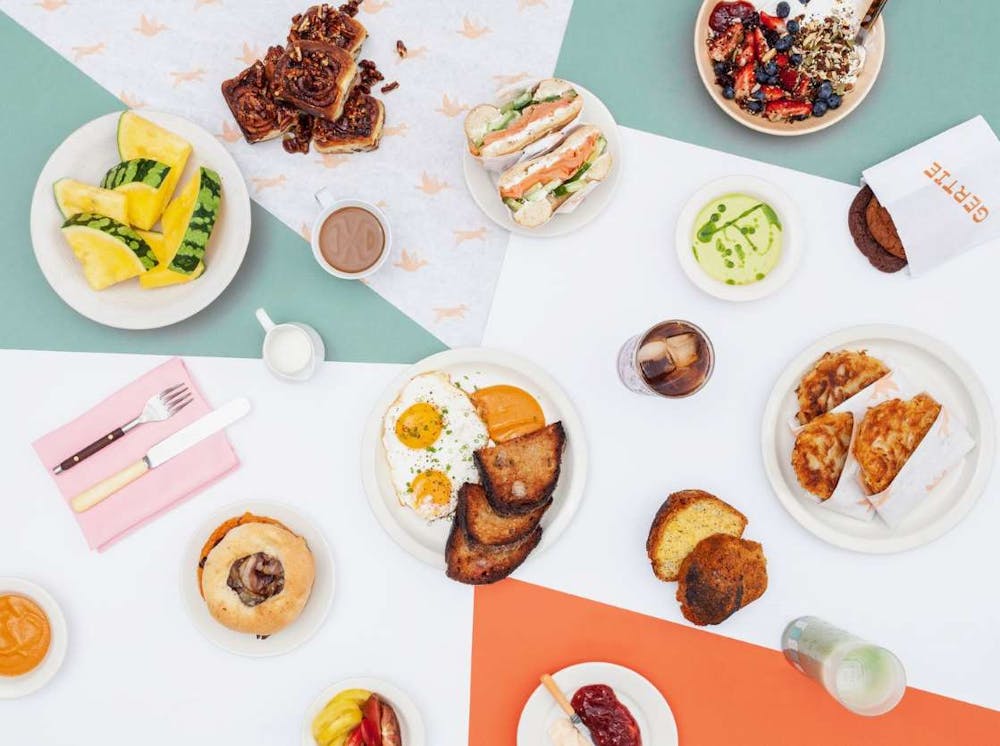 © Photo by Jake Lindemann Gertie breakfast spread
Gertie breakfast spread
Gertie
Key players: Nate Adler, Will Edwards, Flip Middleman, and Savannah Turley
Target open: November
Restaurateur Nate Adler is best known for East Village Basque tapas restaurant Huertas, which despite two stars in the Times and from Eater has remained fairly humble. Now, he's set his sights on opening another neighborhood restaurant, this time in Williamsburg. Gertie is named for his grandmother, but he's joined here by partners chef Will Edwards and general manager Flip Biddleman for the all-day, 70-seat restaurant. Edwards comes armed with experience at other Williamsburg darlings like Reynard and Marlow & Sons, and at Gertie, his chops will go toward rotisserie oven fare, like spit-roasted meats and vegetables, as well as pastries and sandwiches. Bread will be baked fresh for the restaurant, headed by Savannah Turley, who's a chef at Brooklyn-based catering business Harvest and Revel.
58 Marcy Ave., near Grand Street, Williamsburg
TabeTomo
Key players: Tomotsugu Kubo
Target open: November
Despite New York's obsession with ramen, tsukemen — where room temperature noodles get dipped into rich broth — hasn't picked up as much speed as a genre, mostly acting as tangential options. It's more popular in LA, where Tsujita commands one of the longest waits in town. But perhaps this fall, chef-restaurateur Tomotsugu Kubo will be able to turn the tide on that with TabeTomo. For years, he worked as a chef and manager both at Tsujita in Tokyo and at the Tsujita LA Artisan Noodle Annex. His new East Village restaurant will offer tsukemen, using tonkotsu broth and a thick, chewy noodle. Other options, like fried chicken skin and donburi rice bowls, will be available, but if he does his job right, that dipping ramen will be the main draw.
131 Avenue A near St. Marks Place, East Village
Pilar Cuban Mercado Pilar
Key players: Ricardo Barreras
Target open: November
Since opening in 2010, Pilar Cuban Eatery has become a bustling neighborhood restaurant that serves stand-out Cuban fare. After all these years, chef-owner and Miami native Ricardo Barreras is expanding with a Mercado Pilar right next door. Quintessential goods like guava and cheese pastries and meat-filled mashed potato balls will be available, along with Cuban sandwiches with bread baked in-house. Cuban tamales, coffee, and shakes will be on deck, too. Seating will be limited, and grab-and-go will be a priority.
397 Greene Ave., between Bedford and Franklin avenues, Bed-Stuy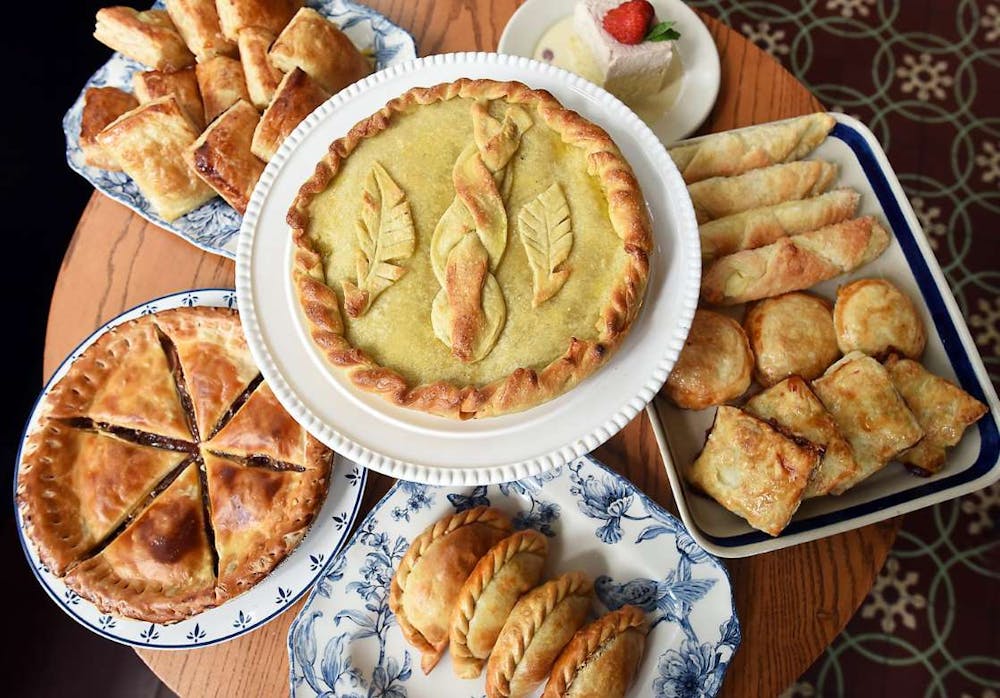 © Photo via Pilar Pilar Cuban Mercado Pilar goods
Llama San
Key players: Erik Ramirez, Juan Correa, and Lynnette Marrero
Target open: December
Jersey-native chef Erik Ramirez, though trained at new American fine dining restaurants like Eleven Madison Park, has made his mark on NYC's dining scene with his take on the cuisine of his parents' home country Peru. Ramirez, along with business partner Juan Correa, gained solo acclaim with Llama Inn in Williamsburg, and now, the duo is slowly growing a Peruvian-inflected empire. This year, they'll continue the trajectory with West Village Nikkei restaurant Llama San, serving the Japanese-Peruvian cuisine from Japanese immigrants to Peru. It's a casual affair, kind of like a Peruvian izakaya, Ramirez says. Expect dishes like a quinoa-infused tofu with quinoa furikake, wild sturgeon caviar, and chancaca, a Peruvian syrup made from sugarcane. Llama Inn's Lynnette Marrero will be in charge of drinks, which will similarly pull from both Japan and Peru.
359 Sixth Ave. near Washington Place, West Village